HOSTkabob's Infrastructure
While we don't "sell" technical details, preferring to simply take care of our customer's needs without the "baffle 'em with BS" techniques other guys use, some customers are interested in the boring details.
Hosting Server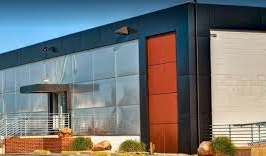 Our Dalls-based hosting is served from VPS ("Virtual Private Server") servers housed in the TierPoint data center. With 68,000 square feet of environmentally controlled, secure data center space, TierPoint's Dallas facility offers true 2N power and multi-homed connectivity from leading Tier 1 carriers. Six backup generators and 50,000 gallons of fuel ensure that power is maintained at all times.
DNS Servers
HOSTkabob operates four "Domain Name System" servers to provide redundant access to your sites. The DNS server provides information to web browsers, connecting the machine-readable IP address to your domain name. When someone types a domain name we host into their browser, the browser asks the nearest name server where that domain is hosted. The name server closest to them – most likely at their ISP – has a lookup table to see where our accounts are hosted, and refers the web browser to our DNS servers. Our DNS servers, in turn, tell the browser the specific IP address, in effect telling the browser "Go look on this server located in the TierPoint data center in Dallas!"
One DNS server is located on a separate VPS in Los Angeles in the Quadranet data center. Another one is hosted in the Caro Net data center in Charlotte, NC. The third and fourth name servers are located in New Jersey and Las Vegas. This provides HOSTkabob with geographically distinct DNS servers for redundancy.
Backup Servers
HOSTkabob also maintains copies of your website in three different locations. First, our server in Texas, of course, where your website is hosted. Another server in the Caro Net data center in NC stores a full copy of all your web files, including databases, updating daily. A cloud based copy is kept in Amazon's well regarded S3 Storage service and finally, daily and historical copies are kept on a server in our office in California.
Enough!
The techy stuff bores most people to death. But some clients are reassured that HOSTkabob uses the same data centers as "the big guys" with far more backup copies than they keep (if they keep any at all).